Creating solutions together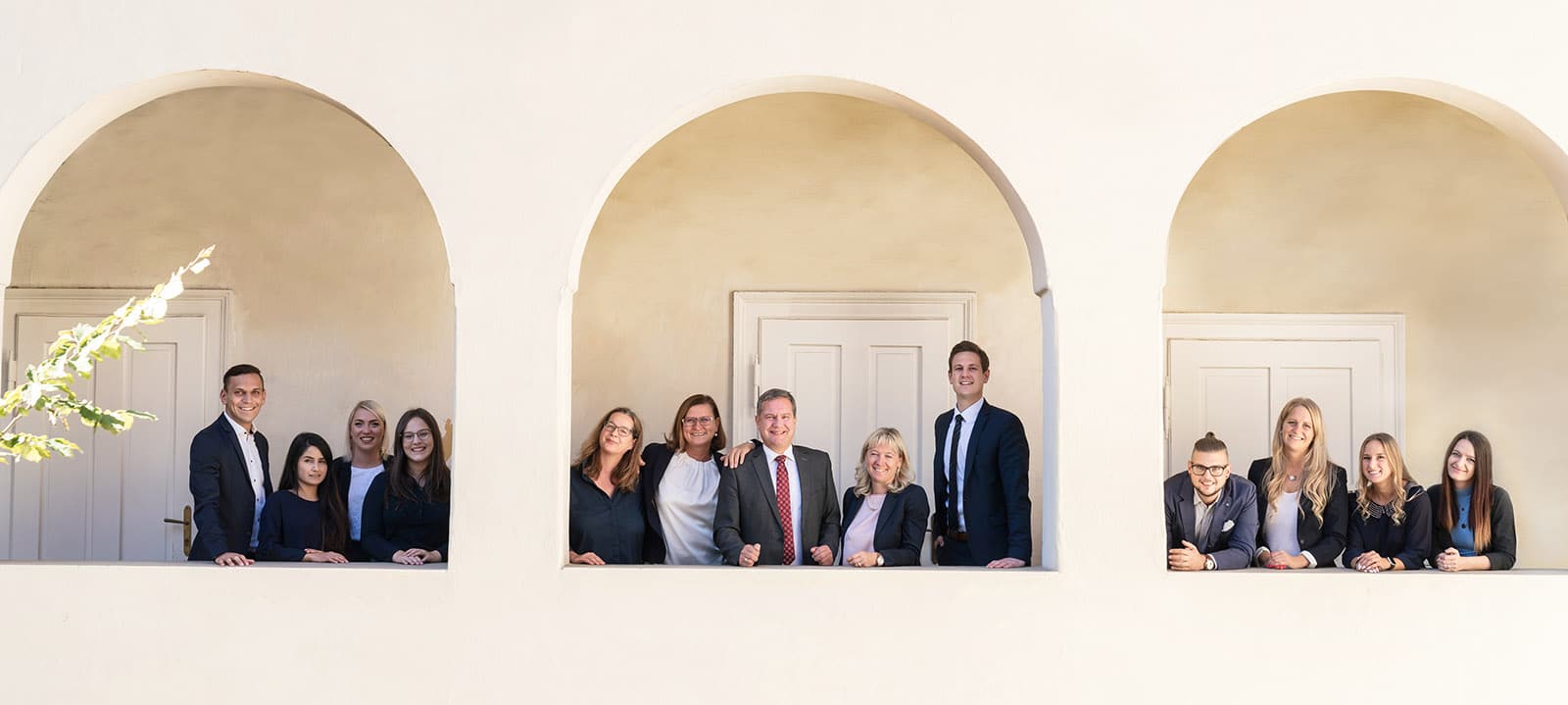 We stand for friendliness, accuracy, trustworthiness and finding individual solutions. Treating each other and our clients with respect and appreciation is important to us.
Error

Sandra Ruckhofer

Office Manger / Paralegal

Error

Anita Warmuth

Buchhaltung

Error

Karin Schöffmann-Watzin
We work for you!
Continuous professional development
ensures the quality of our work!